Cherryvale is an excellent place to raise a family; with it's quiet neighborhoods, extraordinary school system and overwhelming community pride. Cherryvale has been called home by a number of famous residents, and some infamous ones as well.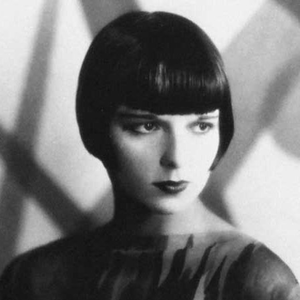 Louise Brooks was born Mary Louise Brooks to parents Leonard Porter Brooks and Myra Rude of Cherryvale, Kansas on November 14, 1906. Her childhood home sat at 531 E 7th Street.
Louise Brooks was a silent film star who first appeared on the silver screen with an un credited role in The Street of Forgotten Men (1925). She then appeared in many silent comedies and often roled as a flapper girl. After a falling out with Paramount, Brooks headed for Europe, where she filmed her best known roles.
In the European film Pandora's Box (1929), Brooks played the central character Lulu. The character became synonymous with Brooks herself. She followed her performance with roles in the shocking films Diary of a Lost Girl (1929), and Prix de Beauté (1930).
In 1931, Brooks then returned to Hollywood.  However, she was blacklisted by Paramount and was unable to obtain the level of prominence that she enjoyed in Europe.  She starred in seventeen silent films and eight sound films before retiring in 1935.  Louise Brooks died August 8, 1985 from a heart attack and is buried in Holy Sepulchre Cemetery in Rochester, New York.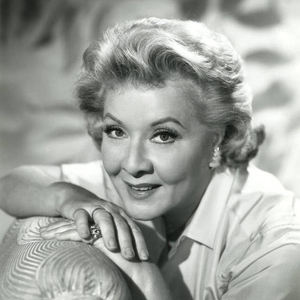 Vivian Vance, best known as Ethyl Mertz, for was born on July 26, 1909 as Vivian Roberta Jones to parents Robert and Euphernia Jones of Cherryvale, Kansas.  Her childhood home was 309 W 6th Street.
Vivian Vance began her career on Broadway in 1932, usually in the chorus.  Eventually, after having a few supporting roles, she landed the role of Nancy Collister in the Cole Porter musical Let's Face It! (1941), in which she starred for over 500 performances.
Vance then moved to Los Angeles where she appeared in two films before landing the role of Ethyl Mertz on the television sitcom I Love Lucy.  For her role, in 1953 Vance became the first actress to win an Emmy Award for Outstanding Supporting Actress.
After I Love Lucy, Vance attempted to pick up her film career.  After little success, she then returned to Broadway in 1969.  Vance suffered a stroke shortly after she made her final television appearance with Lucille Ball on the CBS special Lucy Calls the President.  She died on August 17, 1979, of bone cancer.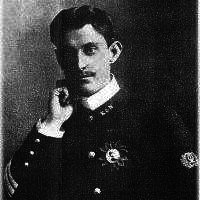 Another famous Cherryvale resident that you may not recognize, either by name or by recognition, is Frank Bellamy.  Frank Bellamy was born on September 16, 1876 in Madison, Indiana to Judge John F. Bellamy and Jennie Bellamy.  The Bellamy family moved to Cherryvale, where John served as Cherryvale City Attorney.
While a student at Cherryvale Central High School, Frank Bellamy wrote an essay the won first place in a national contest sponsored by The Youth's Companion.  A form of his essay titled "Salute to the Flag" can be recited by almost every American from memory.
Private Frank Bellamy, in May of 1898 at 21, was one of the first in Montgomery County to enlist his services to serve in Company "G", 20th Kansas Volunteer Infantry in the Spanish-American War. The "Fighting Twentieth" regiment, as it was called, was shipped to the Philippines where Pvt. Bellamy fought for his country.  From his service, he contracted tuberculosis which eventually took his life on March 30, 1915 in Denver, Colorado.  His body is buried in Fairview Cemetery in Cherryvale, Kansas.  His essay read:
I pledge Allegiance, to my Flag,
And to the Republic
For which it stands
One Nation indivisible:
With Liberty and Justice for All.