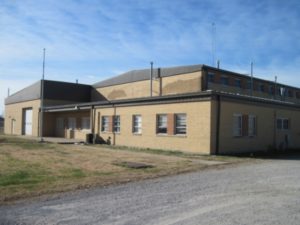 The Cherryvale Community Center
(former National Guard Armory)
Volunteer
Our community needs your help to construct this facility! If you can paint, weld, do carpentry, electrical, plumbing, HVAC, or have any other construction skills or equipment, please call us if you are interested in volunteering. We can count your time and effort as part of our local grant match on the project!
Thanks to your help the City of Cherryvale has been awarded $296,622 to renovate the former National Guard Armory into the Cherryvale Community Center. The grant was awarded through the Kansas Department of Commerce KANSTEP Program.
The Kansas Small Towns Environment Program (KAN STEP) is an ongoing, competitive self-help program for communities to address water, sewer, sewer and public building needs through greater initiative and with fewer dollars. Communities must demonstrate readiness, capacity, and documented cost savings.
These grants require the use of volunteers to match CDBG funds. A 40% savings must be demonstrated to be eligible. The maximum amount awarded for this grant is $300,000 through this annual competition. Funding is targeted to provide professional services and purchase materials, while the labor and sweat equity is used to construct the project.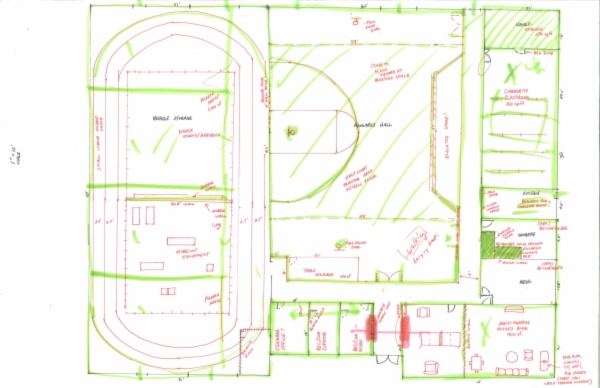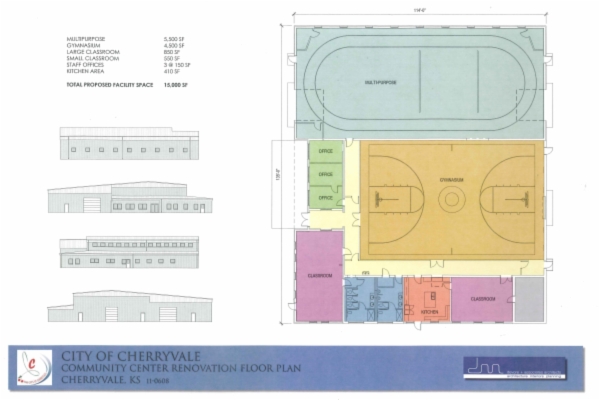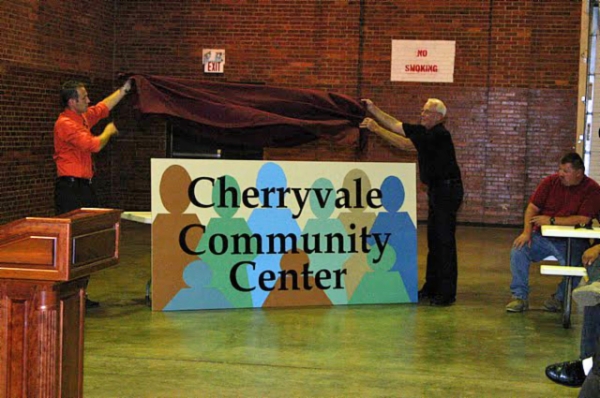 Help us make it a reality!
Call us at (620) 336-2776 to find out how you can volunteer!